Welcome
Take a Look at Our Profile
We are Culina Domus, (Latin for "kitchen of the home") bottling up years of culinary experience to serve you delightfully delicious Mediterranean flavours, Created by a passionate chef, with quality ingredients for a premium product.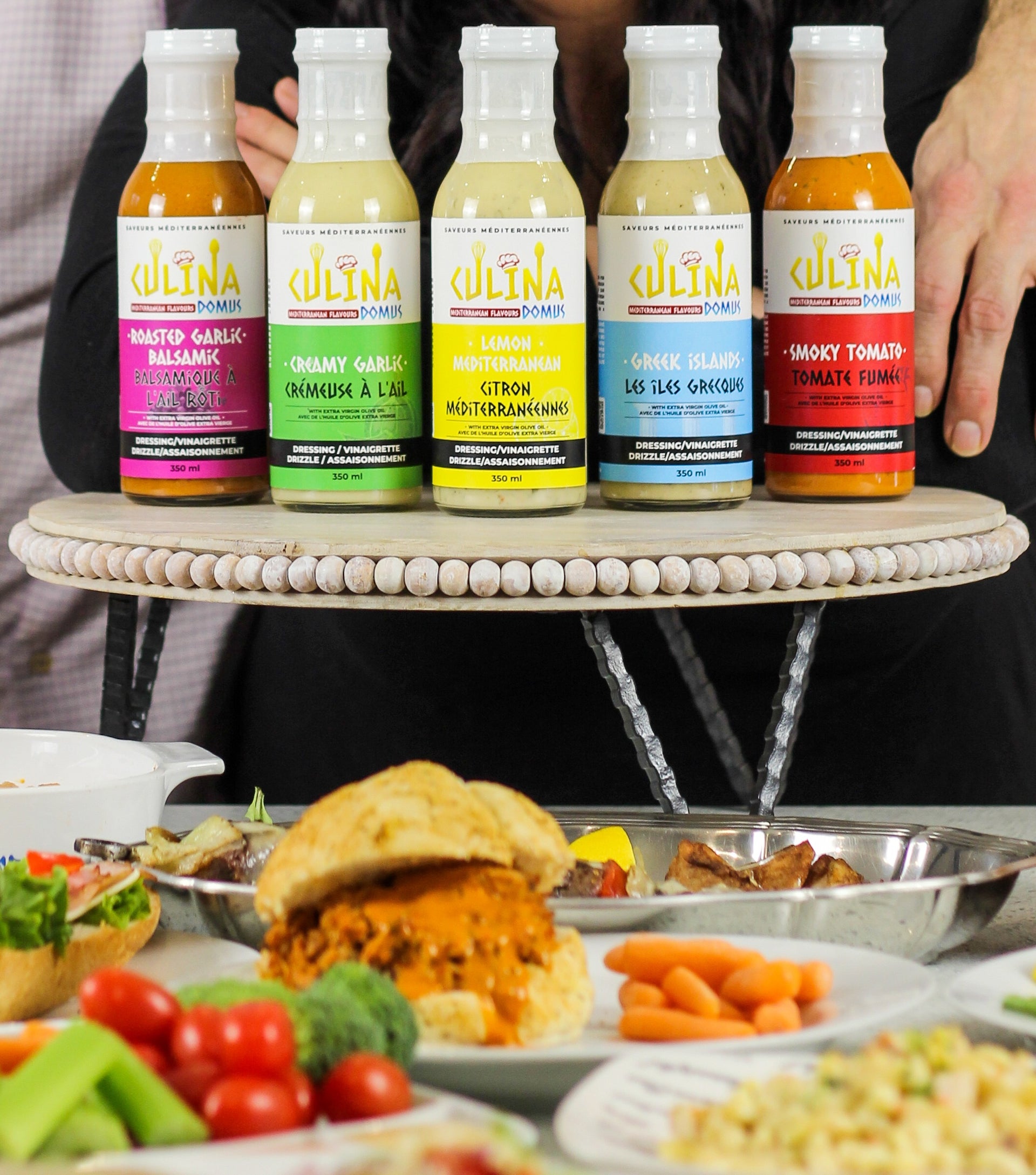 MEDITERRANEAN WAY


Collected and made from generations of homemade Classic Mediterranean recipes with our own unique twist. Each Bottle Gives You Endless Recipe Possibilities.

I am excited to introduce you to Culina Domus, a brand committed to capturing the rich and diverse flavours of the Mediterranean through its all-in-one dressings/drizzles/sauces. Our sauces are not only delicious, but they are also gluten-free, dairy-free, and keto-friendly. We do not add sugar to our products, making them a perfect fit for health-conscious shoppers.

Our Mediterranean-inspired sauces are made with only the freshest and highest quality ingredients. We use extra virgin olive oil and a unique blend of herbs and spices to infuse our sauces with a rich, complex flavour that will leave you craving for more. Our sauces can be used while cooking and for a variety of dishes, including stir fry, pasta salads, pizzas, sandwiches, drizzled on grilled meats, fish, or as a marinade, great on any salad, and even as a dip for vegetables, and so much more. Our product is versatile and can be used for multiple applications in the modern kitchen of today - hence the name 'all-in-one.' Let your imagination and taste buds guide you.

Our commitment to quality extends beyond our ingredients. We use sustainable and eco-friendly packaging, reducing our impact on the environment. Additionally, our sauces are vegan, making them accessible to customers with dietary restrictions.
Our Company's Guiding Principles
We eat the way we live, with the knowledge that our presence and choices have an impact on our world.
We explore nourishing choices for both us and the planet, and we wish to share that with you. We invite you to experience the magic of our table.
We seek food that is rich and delectable, designed to thrill the most discerning palate.
We demand multi-dimensional quality.
We seek the finest ingredients we can get, and we encourage our suppliers to provide us with consistently improving quality.
.
SHop NOw